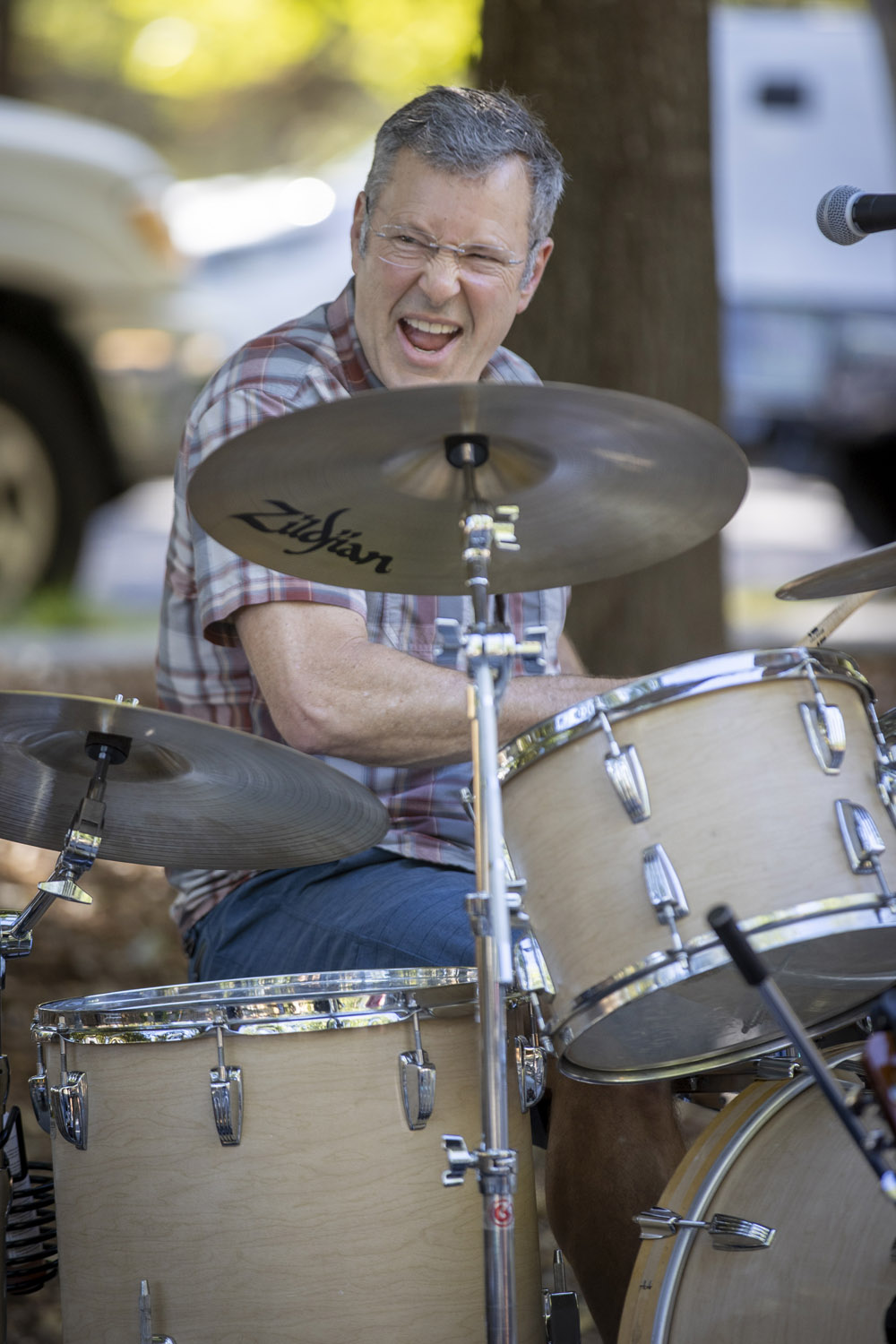 Drums
Growing up in the 70s with parents who listened to John Denver, Cat Stevens and the Eagles on long car trips to campsites around northern California helped shaped Eric's early appreciation for the lyrics that exist in music.  Journey, Foreigner, and other powerful bands were the rage in the 1980s but in 1986 Eric moved to Sonoma County and connected with country music.
Eric's musical background started with playing the baritone in grammar school which continued as he learned to play big band and orchestra music when he joined the Serra High School Band.  In high school, he also picked up the trombone and simultaneously joined the Serra Jazz & Rock Ensemble that met before school every day.  The two bands recorded an album called, "All Right Now"   (one band on each side of the vinyl record).  The jazz band competed around the State and even played a few local gigs.
Eric took a long break in his music while he worked a career as a first responder, married, raised a family and enjoyed outdoor recreation. He took a guitar lesson here and there but then began exploring his "bucket list" in recent years which included winemaking, cycling and conquering the exciting world of drumming. He says, "A couple of very generous and patient local Sonoma County bands, CourtNDisaster and Cherry Creek let me sit in and explore my capabilities".
Eric is honored to play with the incredibly talented and fun musicians of Dry Creek Station.  He plays both electric and acoustic drum kits and brings energy to every rehearsal and performance!
Contact Dry Creek Station